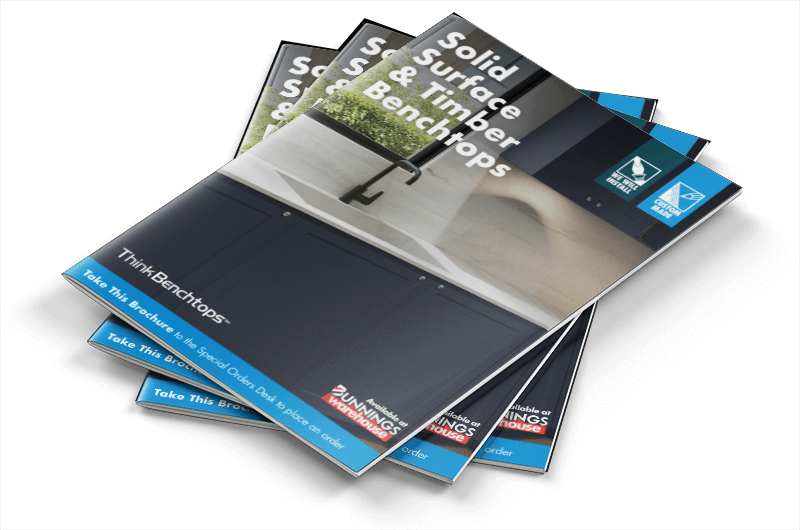 Download Your Brochure Below
Metro
The prices shown are relevant to Bunnings stores located in the following metropolitan areas: Sydney, Central Coast, Newcastle, Wollongong, Canberra, Melbourne, Geelong, Adelaide, Perth, Sunshine Coast, Brisbane and Gold Coast.
Larger or more complex designed benchtops or installations with restricted access may incur additional charges.
For a comprehensive quote, a copy of the benchtop plan should be sent to Think Benchtops.
Request A Quote